It's been a while, and it's been quite time here in TakiyahWorld. If that sounds like an amusement park, that's exactly the type of thrills that I have been having. There have been some rollercoaster emotions, funhouse mirror distortions and plain nausea from doing it all too fast. Still there is one ride I keep walking past because it's too long and hard of a climb, and the potential to come crashing down is too great.

I needed my dad this week. I was going through something that only my father could contextualize. However, our relationship is volatile when I provoke it and he is okay with the occasional phone call (usually from me) or blowing his horn when we pass in traffic. In an ideal father-daughter relationship, knowing that something was wrong would have been instinctive. With my father, he has been on a journey of self for some time and finding his location on that journey is never easy.

The complexities of our relationship come from a number of things. My biological father was absent and my dad took on the role of being my dad when I was five years old. Since then, our family has had its ebbs and flows but all things being equal, that is my dad. I do know who my biological father is and have contact with his family but as far as effort made – even if by default – only one dad wins.

Thanks to an amazing grandfather, I can't ever say I have been short of structured male advice. It's just that my grandfather being from a simpler time. has much simpler views of complex things. What would have worked in the good ol' days for love, finance and auto repair have long passed away. This week, as much as Pops is my heart and soul – I needed my dad.

"So if you needed him, why not just call him?" The obvious question I ask myself. A phone call on an island the size of mine is almost an economical waste for matters of this sort. My pain, my anger, my confusion, my sorrow would have taken down the LTE network before I could have even began to explain what was wrong. On an island this small, I don't know where he lives, nor does he know where I live. I don't know much about him these days. I just know that he is my dad if anyone asks.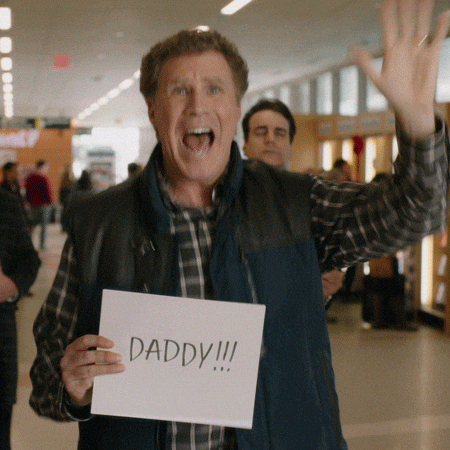 As a result, in relationships, I find myself making that call before I even truly know who I am dealing with. You're in my life for an extended period of time – you must love me! I must love you! That's what makes sense. No matter how faint your impression on my life has been, once I've given you a title – I just know that you are something to me if anyone asks. When I am hurt in a relationship, I retreat to a corner where I self-soothe and then come back with too much forgiveness and not enough foresight that I will be hurt once more.

Could I tell him this? If he somehow stumbles across this post, I just know that it will be a thing for a little and then slowly it will return to the emotional high-fives every few months that we have silently agreed work for us. Hence why I didn't feel it was worth the melodrama for one moment where I was in need of paternal presence.

As I blog about this, I have to chuckle at the fact that putting this out there for the whole world to see is still less daunting than that one ride in the amusement park known as Dear Old Dad.