I won't bore you too much with the details of how my current love and I met. We're from a small place and always knew of each other, it was just happenstance that made us, us. Two years later, we've built something pretty awesome. Don't get me wrong, we face all the challenges that millennial couples face and then some but we've found our rhythm and we never have the same argument twice.

Bae has taught me plenty of things but the greatest lesson of all is this – having a grateful heart does not mean you act like you are indebted. It means taking what you have been given by God, family, friends and your workplace and investing it in being the version of yourself you want to be.

This was renegade behaviour for me. I am a sucker for people and their expectations of me. Or, I was. Since hitting the right side of my twenties, my need to please people has started to fray. Am I grateful for those who invested in making me the woman I am today? Yes, a thousand times yes. Am I still concerned about what they want me to be, how they want me to look, what they want me to say? No, I am really not.

Does this mean that I walk around like this?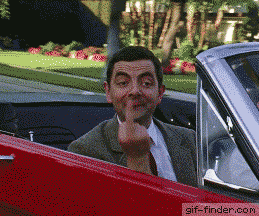 No. It means that I listen to opinions, advice and assumptions with an open mind and then use what I feel is relevant to make my own decisions. It means my grandmother will never get me to throw those Daisy Dukes away, but has influenced me to really work on saving money. It means that the same guy who taught me the difference between respect and obedience will also have to deal with me wearing hair extensions from time to time.

It's almost like having a "Thank You, Next" moment – but I think I may keep him.